---
Bushido Easter Convention 2004
---
Since 8th of April 2004 till 17th of April 2004, the head of Shinbukan Dojo, Dr. Ivica Zdravkovic, and the president of Serbian Budo Council, Srdjan Ilic sensei, have attended the annual Easter Convention of Bushido Zazen International Society's (BZIS) in England. This visit to old friends Ian Stewart sensei, Nick Sleep sensei and rest from the BZIS was a great opportunity to practice, learn and teach various budo arts, including jujutsu, aikijujutsu, kenjutsu, etc. Whole event took place on a wonderful seaside in Eastern England, in the town of Great Yarmouth, in Norfolk area.
During their stay in England, Zdravkovic and Ilic sensei were also hosted by Stewart and Sleep families in Tadcaster near York and Whittington near Lichfield. There are many new friendships established, especially with members of Braintree Aiki Budo Kai (BABK): Clive, Michelle, Owen, Nigel, Andy, Collin, John and Allan... New friendships were also made with members of Meridian Ki Aikido club run by Tony sensei and his associate yudansha Chris and Nathan. Special attention came from all the heads of BZIS, particularly from Arnold Davies sensei and Jim Lawson sensei. It was a great pleasure to meet other excellent budo teachers too: Edward Jackson from Busen Academy, Tony Brocklebank, Norma Lawson, etc.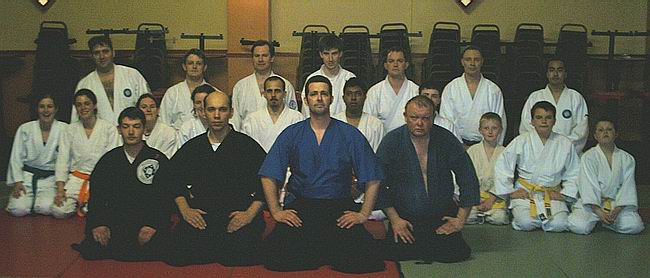 Ilic and Zdravkovic sensei with Sleep and Stewart sensei and aikijujutsu class on BZIS convention.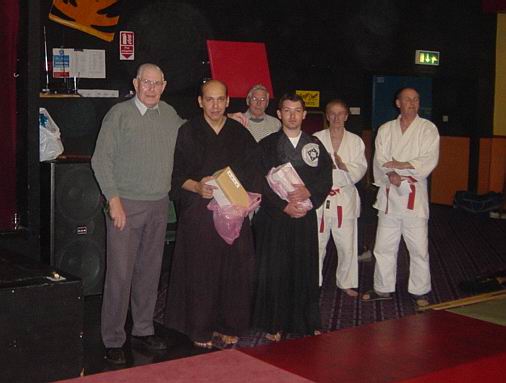 At the end of the whole event, Arnold Davies sensei (far left) showed his special gratitude to Serbian members of BZIS
and presented them with very nice gifts on behalf of whole organization.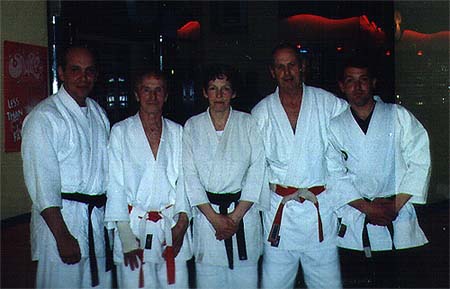 Zdravkovic and Ilic sensei with Charles Fletcher, Norma Lawson and Jim Lawson.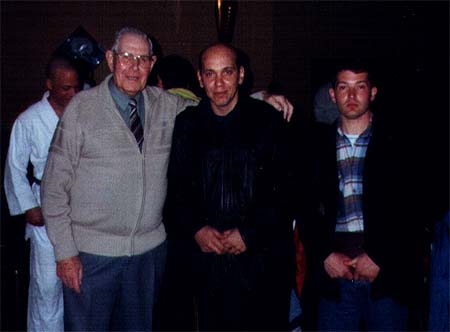 Farewell photo with Arnold Davies Hanshi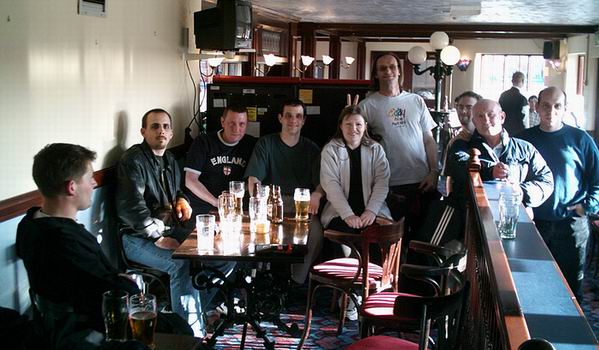 With BABK friends in local pub.
---
End of page