---
International Budo Seminar - PRAGUE 2004
---
Prague, Czech Republic, was the place of second international KIAI seminar, held on 4th and 5th of September 2004. The hosts of this meeting were instructors from Prague University Budo club, Mr. Dejan Kostic and Mr. Radim Ballner. Head instructor of seminar was Dr. Ivica Zdravkovic, from Serbia. This kenjutsu seminar was a part of a larger Budo weekend, which also included couple of classes in jujutsu.
At the end of the whole event, Zdravkovic sensei was pleased to promote Dejan Kostic into 3rd Dan Shinbukan Kenjutsu, Radim Ballner into Menkyo Shoden (1st Dan) Shinbukan Kenjutsu, and Jaroslav Pavelka into Menkyo Shoden (1st Dan) Jissen Kenjutsu.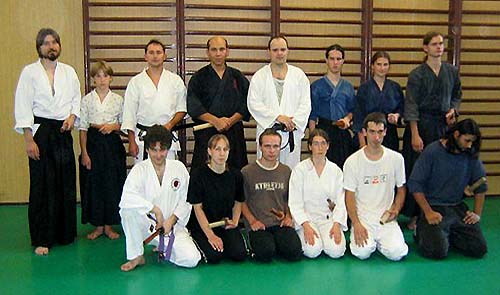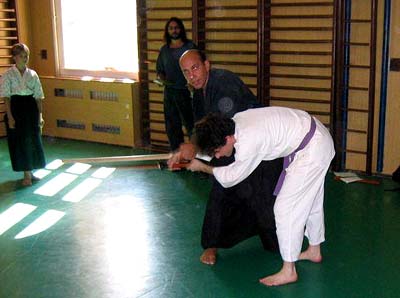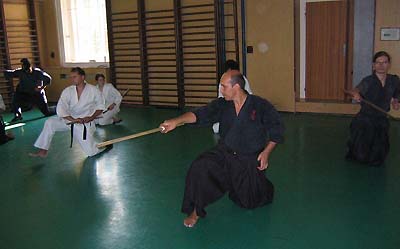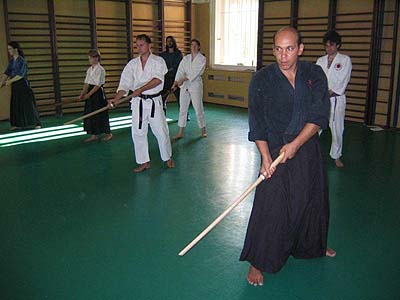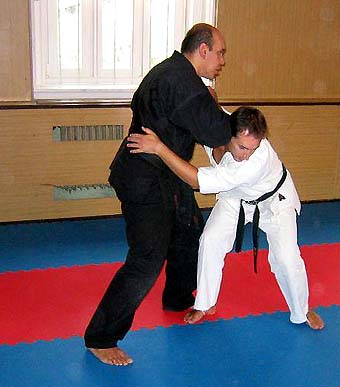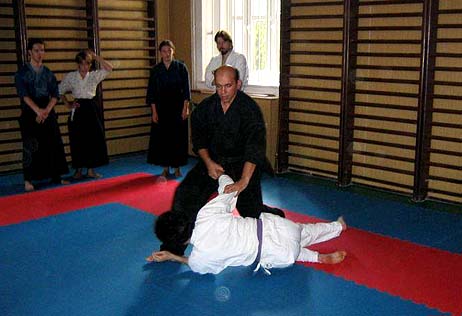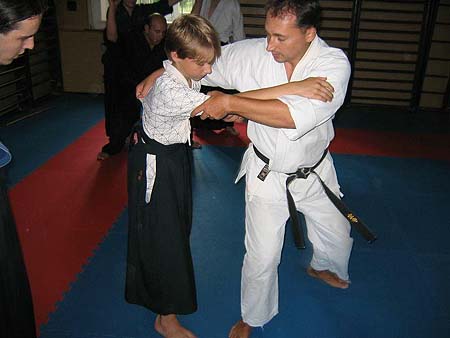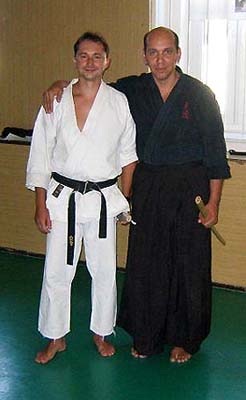 Dejan Kostic sensei with Zdravkovic sensei: a budo friendship of 12 years.
---
End of page