---
ANNUAL SEMINAR OF SBC
hosted by Shinbukan Dojo, Pozarevac
---
The Annual Seminar of Serbian Budo Council was held in Pozarevac/Serbia on 29th ans 30th of November 2003. Our guests and head instructors were Ian Stewart sensei (6th Dan Aiki Jujutsu, 6th Dan Budo) and Nick Sleep sensei (4th Dan aiki Jujutsu, 4th Dan Budo) from Great Britain. These fine budo teachers came as representatives of Bushido Zazen International Society, which is the parent international organization of Shinbukan Dojo in Pozarevac. This seminar gathered some 50 members and friends of Serbian Budo Council, including friends from Serbian Traditional Wing Chun Federation. There were 15 black belt holders and instructors in various martial arts, mostly involved in the arts of Jujutsu, Aiki Jujutsu and Kenjutsu. We had instructors and their students from several towns in Serbia: Pozarevac, Belgrade, Petrovac, Novi Sad, Crvenka, Sabac, Sremska Mitrovica.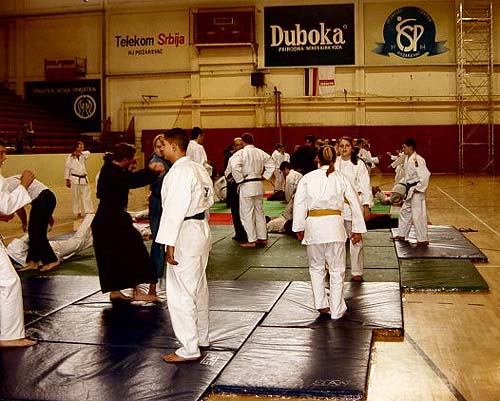 On Sunday we had the First international kenjutsu seminar organized on behalf of Kenjutsu International Association of Instructors (KIAI), an instructors' organization in which both Ian and Nick sensei are members, alongside with some 40 other instructors from around the world, including four of instructors from Serbian Budo Council. Ivica Zdravkovic sensei was running the seminar, assisted and advised by Ian and Nick sensei. There were only 12 people in the training room, 6 kenjutsu teachers and 6 advanced kenjutsu students and/or black belt holders in Jujutsu.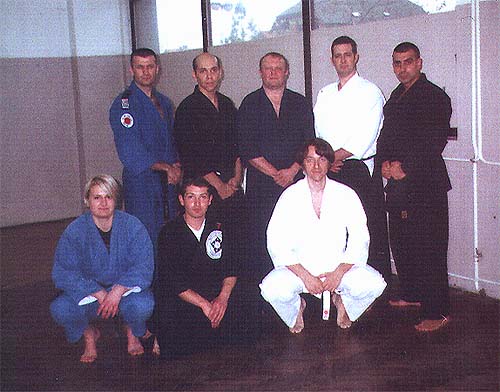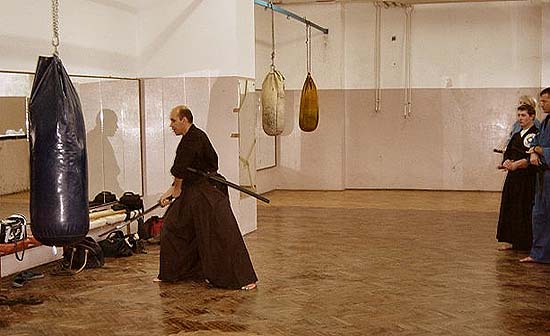 This was an additional opportunity of sharing experiences with our guests and learning many nice sword techniques too. Kenjutsu taught within the Aiki Jujutsu division of BZIS is highly sophisticated, it is based on very traditional aiki suburi and kumitachi, and when it comes to terminology, principles and even some most crucial training and teaching methods, there are lots of similarities between Ian's and Nick's practice and practice of Shinbukan kenjutsu. More than three hours of training passed like in a blink of an eye, and it was time to get ready for our farewell lunch with all the members of Serbian Budo Council's Board of management, our dear guests from Great Britain, and few SBC members who stayed for the second day of the seminar.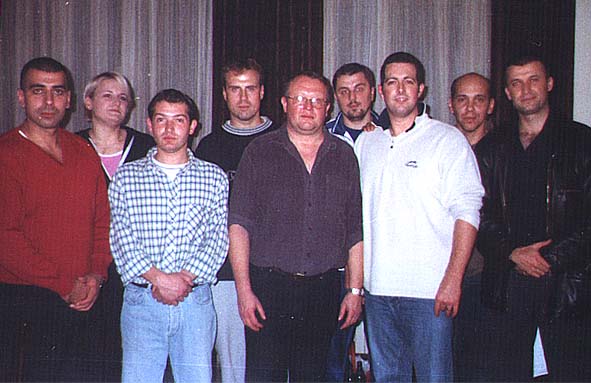 Once again, many thanks to Ian Stewart and Nick Sleep for being such a good friends and teachers.

---
End of page